Menu:
Yahtzee Hand Held Electronic Games



Various hand held electronic games have been released by Hasbro, sometimes branded as Parker Brothers or MB games, both of which are Hasbro subsidiaries. These have been very popular, although currently Hasbro are not producing any and any remaining new-in-the-packet Yahtzee's tend to sell for high prices - often asking prices on ebay.com are up to $100. Mostly the games retailed at 10 or 15 pounds in the UK when they were available.

All the pictures here are actual size when viewed at 1024*768 screen resolution.

The classic original version is still generally held to be the best, and came in black, blue, gold and clear plastic ccasings. The scoring engine is carefully matched to the correct rules defined by Edwin Lowe, the games inventor, in 1956. These were sold between 1998 and 2006.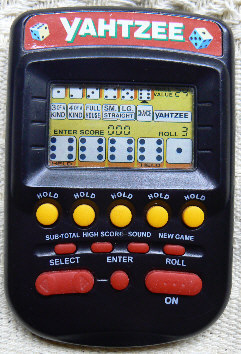 A few of these were sold as Yahtzee Bon Voyage with a fold over plastic cover but otherwise very similar, and only sold in blue.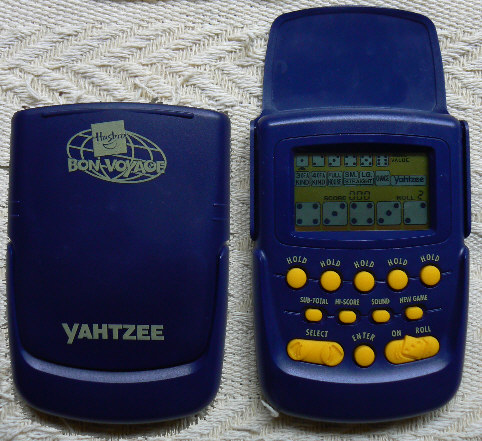 The 2007 version came in white only and was branded Parker Brothers. The scoring engine and button layout was the same as the previous version but it was slightly smaller and with a glossy finish. The scoring engine was exactly the same but they tended to break more easily and were only on sale for about a year.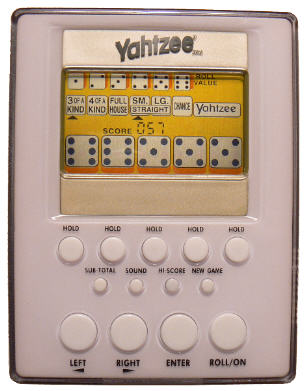 Around the same time, a version came out under the MB games 'credit card games' series, although it was actually rather larger than a credit card. It had the same scoring engine, very similar button layout, but was less responsive to button presses making the game slower to play, and for the reason these machines tend not to be preferred by most players.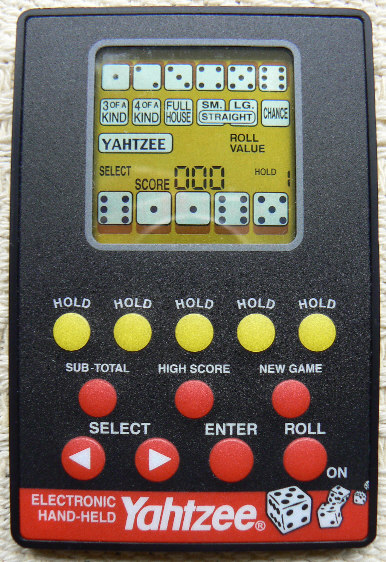 Most recently came the Pocket Pogo series games. The first was branded Parker and was nearly identical in form and function to the credit card series. These were on sale for a short time around 2011.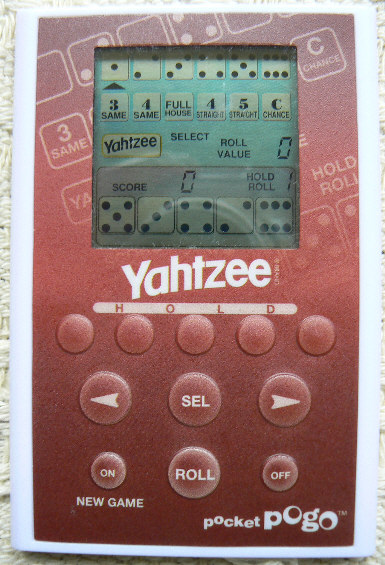 Lastly, again part of the Pocket Pogo series but this time Hasbro branded, comes the touch screen version. A few of these still crop up although none are currently being manufactured. These are the least functional of all the versions, the touch screen being low sensitivity so these are the slowest to play. However, this is not compatible with casino games. Learn more at online casinos america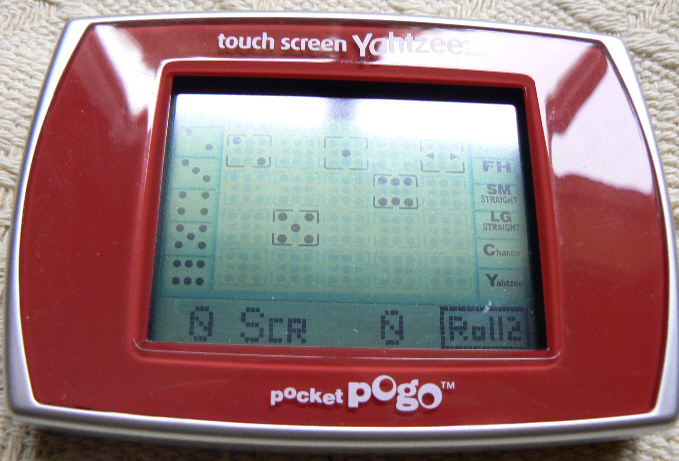 It is interesting to note that the original version was the best and the later releases have been steadily less playable and so less in demand. This content is sponsored by Casino-mate.com